Buro 24/7, February 2017

Take a weekend trip to where the waters of the Murray River meets red dirt, vineyards and groves, Noelle Faulkner explores South Australia's watery gem.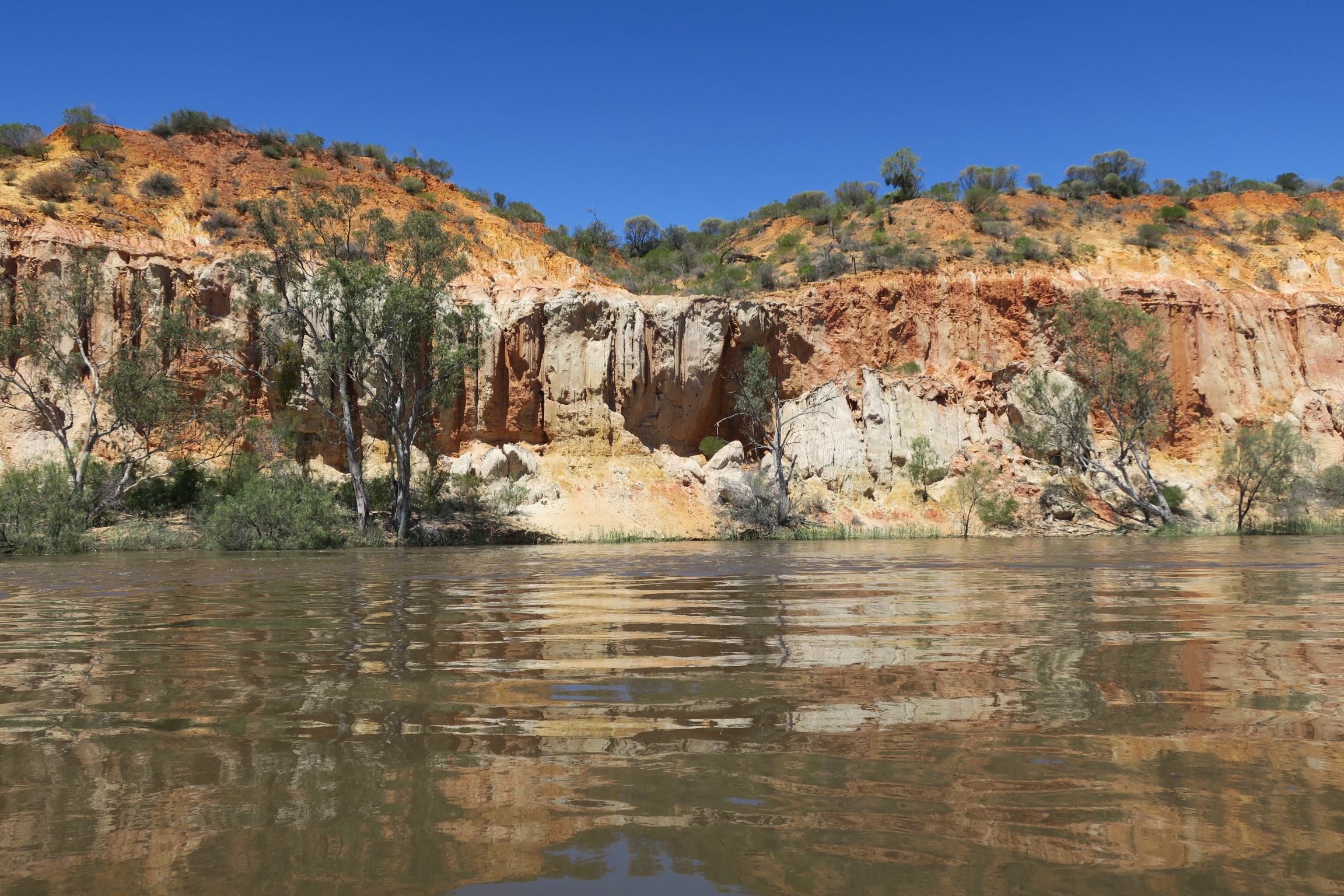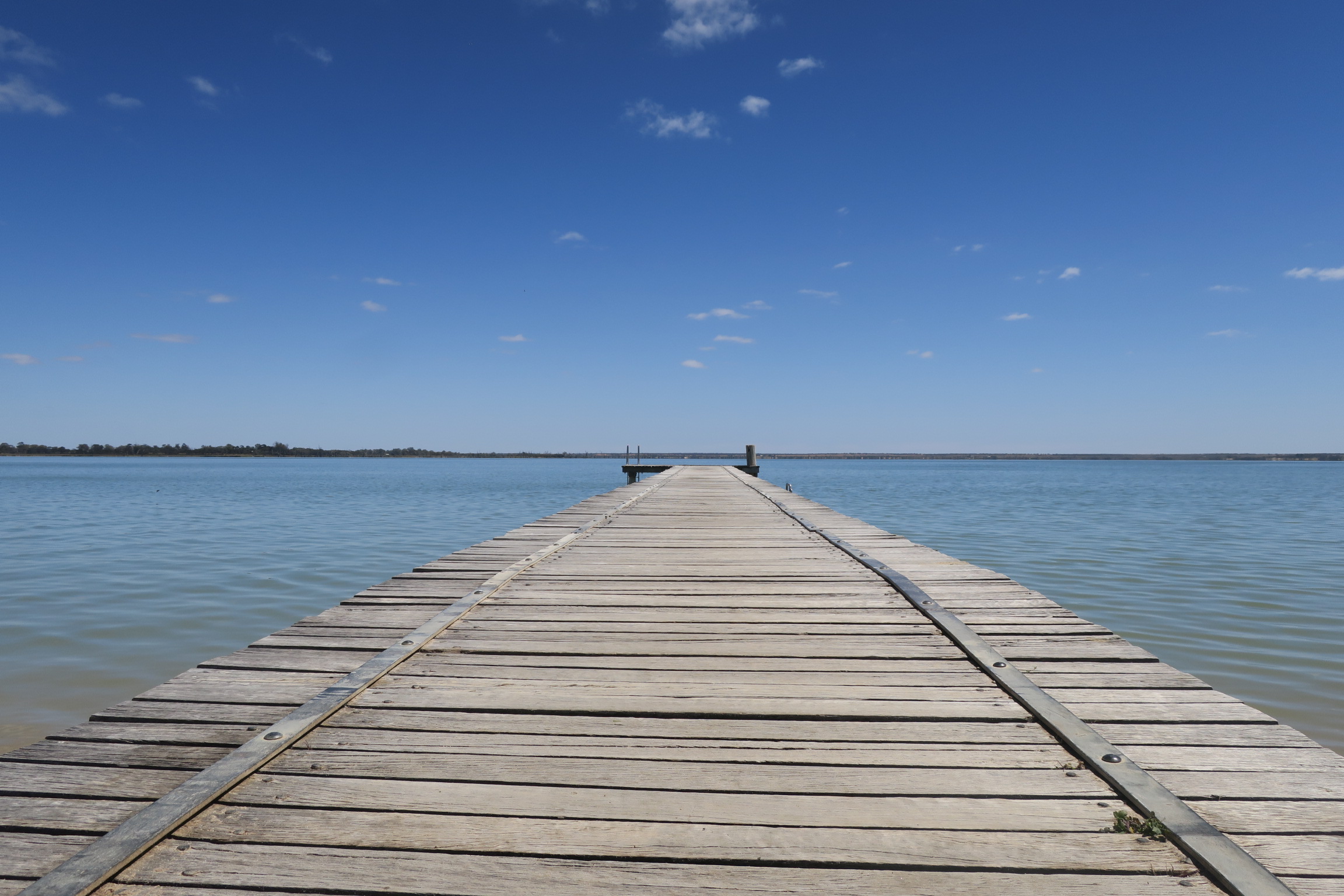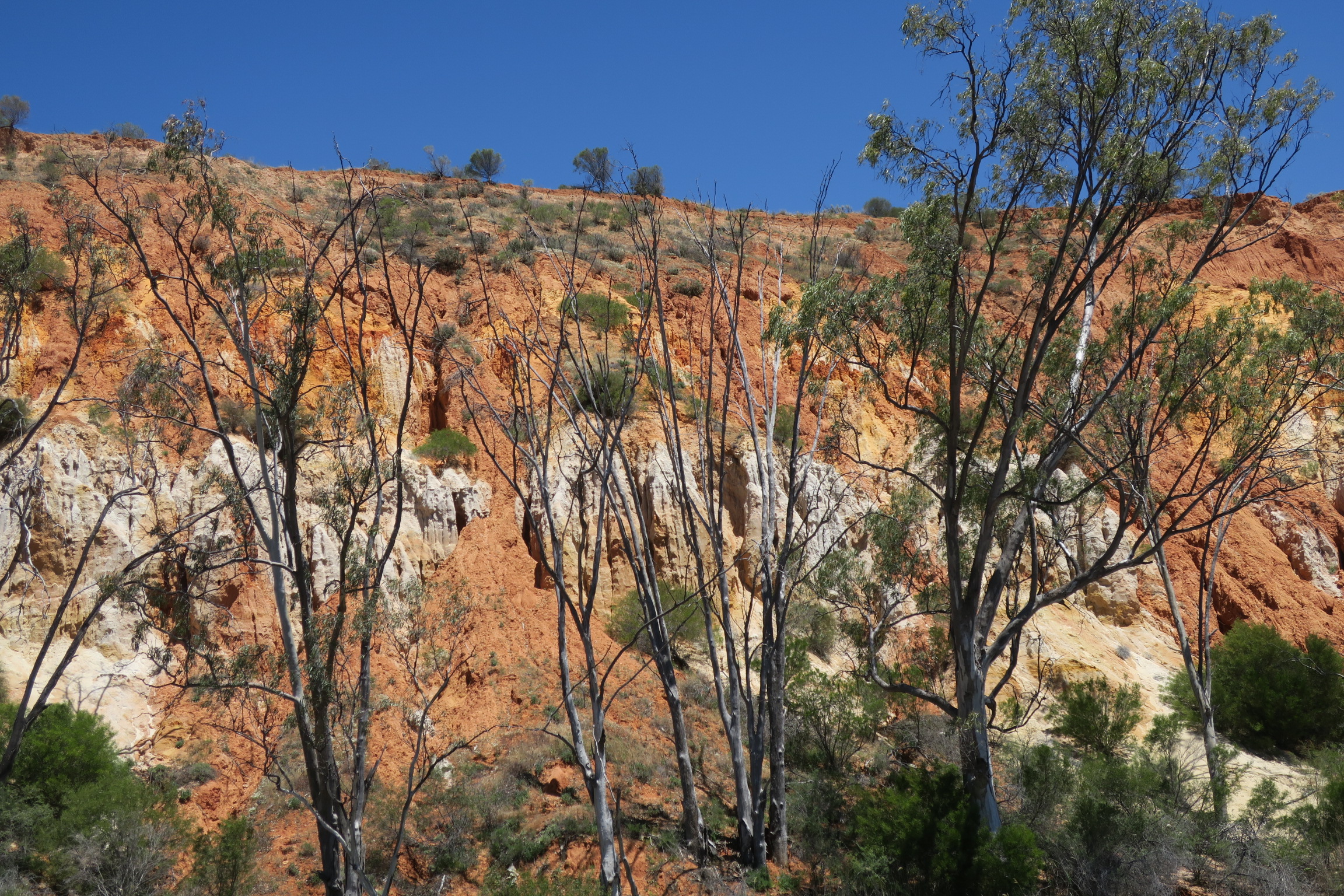 [Images: Noelle Faulkner]

"I rise in the drought from the Queensland rain,
I fill my branches again and again;
I hold my billabongs back in vain,
for my life and my peoples the South Seas drain;
And the land grows old and the people never
Will see the worth of the Darling River"

- Henry Lawson, 'The Song of the Darling River'

Stretching, twisting and rolling 2520km from the Australian Alps to the ocean, the Murray River is one of our most precious waterways, it nurtures and feeds countless forms of life - from the humble, solitary platypus, to drought-stricken cattle to winemakers putting nectar on your table. Not only is this lifeforce with it's idyllic backdrop of twisting billabongs, red dirt, orchards and bush, a wonderfully spiritual place to escape to, but the towns it feeds are a prime destination for in-the-know foodies.



[Image credit: The Frames]

North-east of Adelaide, close to the Victorian border, South Australia's Riverland is comprised of several small towns and follows the long, meandering Murray River, as it twists and turns. Home to many a vineyard, orchard and grove, the Riverland lends itself to adventure at all speeds: kayaking, bush picnicking, hiking, animal watching and fishing, but with added culinary indulgence.

The days here seem longer, sunnier and more spectacular, particularly when the sun shines through glass of wine or champagne into the red dirt below. If you're seeking a languorous weekend escape, consider punching this unspoiled locale into your next lunchtime vacation Google search.

STAY




The region stretches along the river, spanning close-to 20 towns, so there is a myriad of places to stay, from free campsites to luxurious houseboats, hotels and homestays. For those wanting to take in the waterway vistas at the source, hiring a houseboat is one of the most popular ways to do the Riverland, as the river is dotted with boats in all shapes and sizes, ranging from the lavish to the adorably dinky.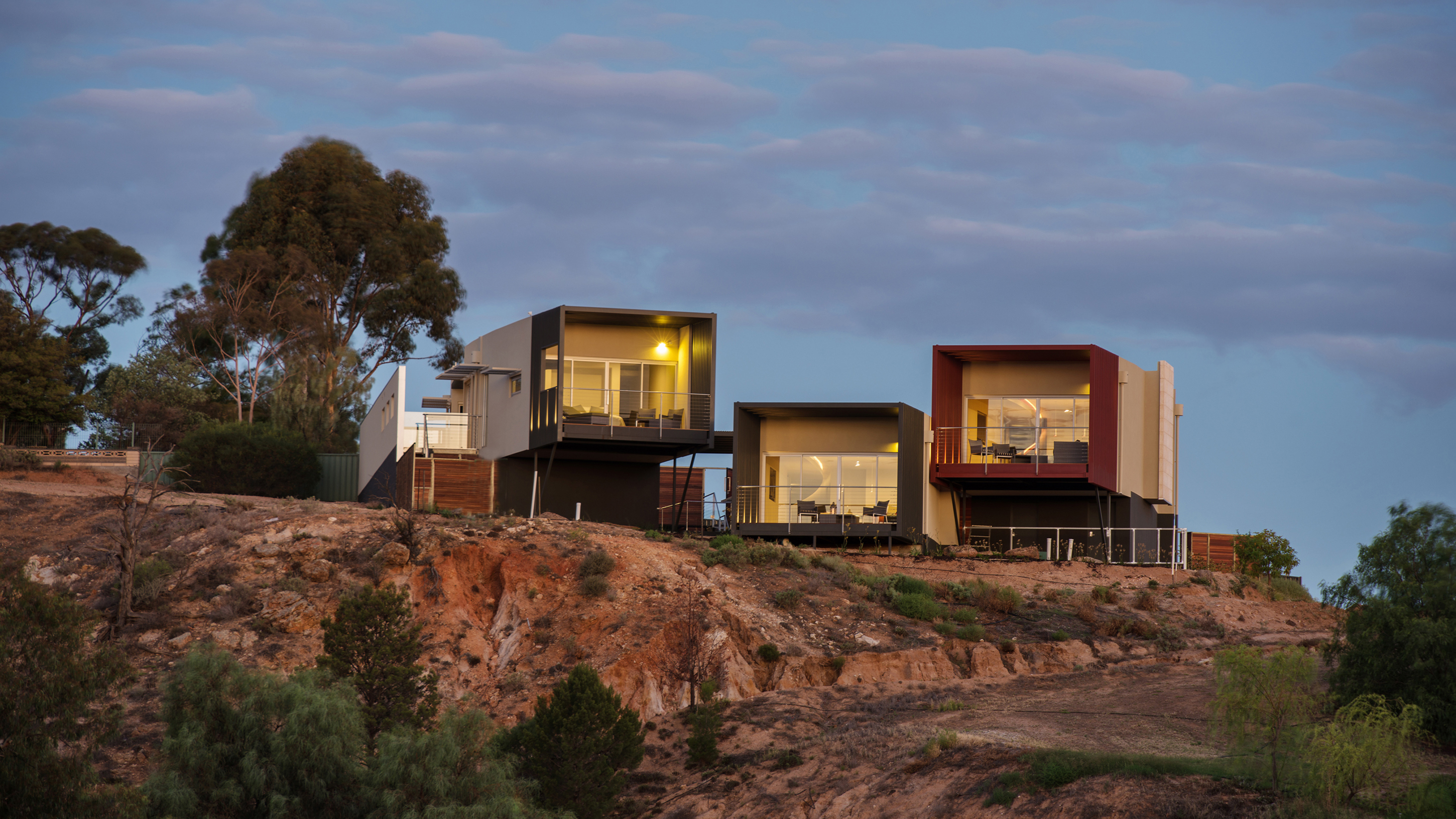 However, if a weekend of cosy luxury is more your speed, it's very hard to go past Renmark's The Frames. This intensely private property of three full-service retreats overlooks the river, and will get architecture lovers' hearts racing thanks to it's clean lines and smartly designed digs.




Set up so that you don't have to leave (or speak to anyone) if you don't want to, each of the three retreats (ranging from one to two bedrooms) includes a full kitchen (decked out with local delicacies), a beautiful private plunge pool, a spa, infra-red sauna (in two of the three), a bed that will blow your mind (and has an "antigravity" setting) and a private chef at your disposal, if you so desire (for an extra cost). Hotels often throw around the word "luxury", but it should not be taken lightly when it comes to this outback stay...




The retreat also offers majestic and romantic cruises and river tours on a gorgeous, fully restored antique gondola along the river or on the local tinny, giving you the chance to explore the twists and turns of the Murray River's backwaters up-close (you may even spot some local wildlife as you go - snoozing koalas and swimming emus and roos, anyone?). The small team may even set up a campfire bush lunch for you on the riverbed, if you ask nicely...

The Frames, LOT 7 Panorama Court, Paringa, SA 5340
luxuryaccommodationsouthaustralia.com.au

EAT

Breakfast





This is South Australia, so one can expect the produce quality to be next level... In addition to that, the Riverland is home to an abundance of orchards - from citrus, to almonds, olives, dates, stonefruit and more, therefore, I recommend starting your morning by picking up some snacks and fresh fruit at the Riverland Farmers' Markets, which are on Saturdays 7.30am-11am at the Senior Citizens Hall in Berri or the Bermera Main Street Markets on the first Sunday of the month (9am-1pm, Barwell Avenue, Barmera).

Lunch




1. The eco-friendly Banrock Station winery offers magnificent views of the wetland and wildlife-heavy area, wine tasting and exclusive vintages at their cellar door. Pop in for lunch, where the vineyard's restaurant (which also serves breakfast on Sundays) serves up a seasonal lunch menu and afternoon grazing menu (paired with wine, of course).

The tasting menu of duck terrine, roasted figs, local chutney, meats and cheese is a primo place to start. But for those who have worked up an appetite, try the aged, grain-fed porterhouse stead with garlic prawns or the local pork fillet with roasted peach, mascarpone and apple cider and star anise glaze.




As for the wines, Banrock Station is known for it's great value drops, but also the fact that each bottle generates funds that go towards various global environmental projects. Try the vineyard's Montepulciano and Pinot Grigio varieties.

Banrock Station Winery and Wetlands Centre, Holmes Rd, Kingston on Murray, SA 5331
http://www.banrockstation.com.au/




Backyard Bread is a small, wood-oven fuelled condiment café boasting locally made and sourced chutneys, savory snacks, cheeses, breads and small bites (there's gluten-free options on offer too). Stop in here for a snack or pick up supplies for a sunset feast along the river.

Backyard Bread, 7302 Sturt Highway, Barmera, SA 5345
http://www.backyardbread.com.au/

Dinner




As the sun sets, particularly if you're visiting during daylight savings time, the landscape along the river and the surrounding lands shimmers and glows a beautiful honey hue, and comes alive as the wetlands birds start to roost. Hence, I highly recommend staging a picnic of local delicacies, found at many of the roadside markets, cafes and cellar doors or signing up for a sunset cruise to enjoy it.




or a dining experience you're not going to forget anytime soon, swing by the infamous and award-winning The