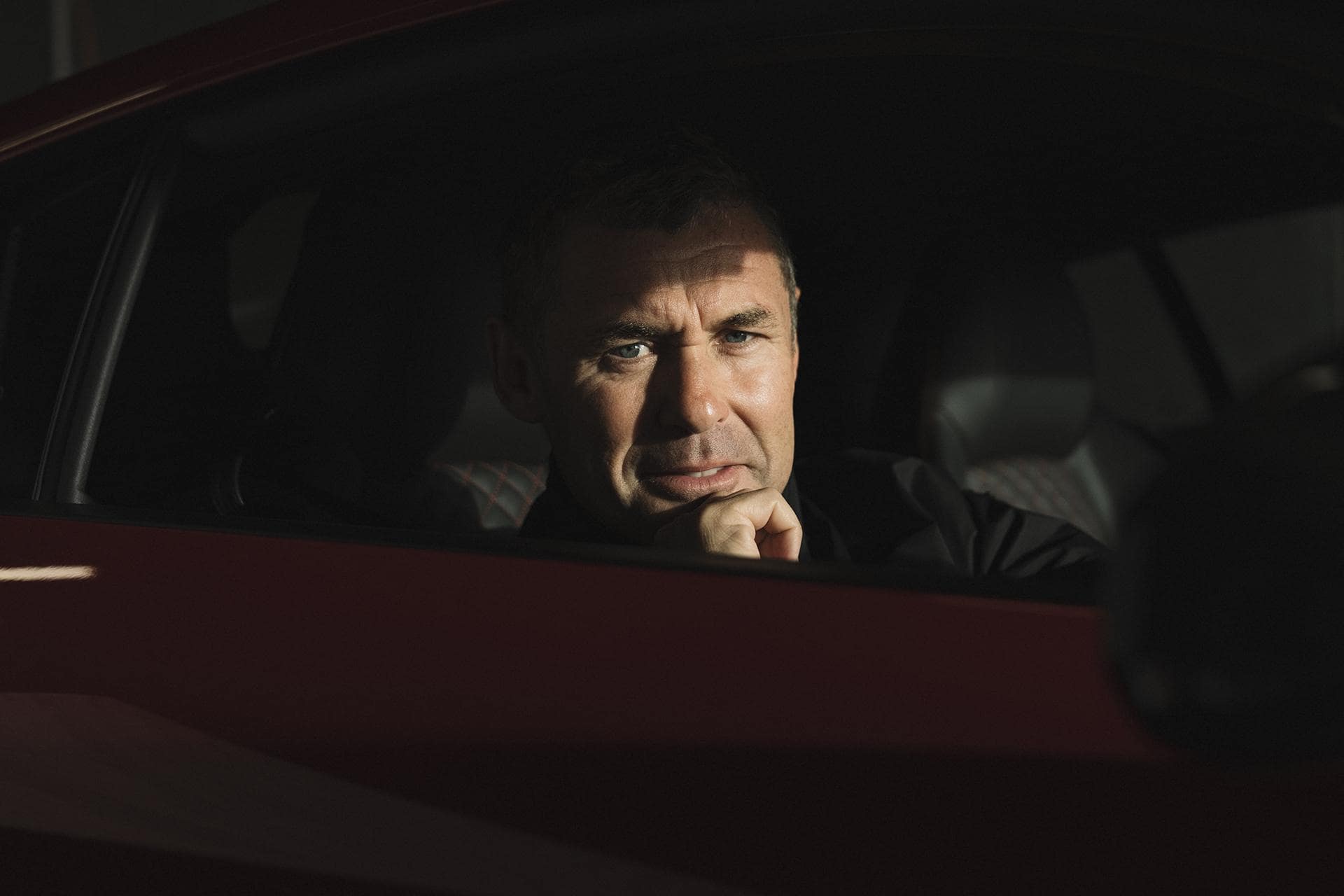 GQ, October 2018 (link)


Tom Kristensen may be a nine-time le mans winner and endurance champion, but the legendary driver says racing is as much about brainpower as it is about horsepower.


In sports, the word "legend" is bandied about like a windsock, most often as a synonym for "retired". Although affectionate in nature, its use doesn't necessarily mean the intended was as extraordinary as the term should denote. So it's for this reason, GQ had to come up with a new word to describe the Danish ex-racing driver Tom 'Mr Le Mans' Kristensen, endurance racing's most successful driver. We settled on Homeric.

Having won his first 24 Hours of Le Mans back in '97, Kristensen, who hung up his helmet in 2014, has won the iconic endurance race a record-breaking nine times, and still holds the record for the most wins at the 12 hours of Sebring. Now a race steward for Formula One alongside his duties as an Audi Sport ambassador, we met the dashing Dane at The Bend Motorsport Park in Adelaide during Audi Race Week, to talk defying expectations and setting the benchmark for modern motoring.



Swedish driver Phan Johansson (l) chats with his teammate Danish driver Tom Kristensen in 1997

Talking racing beginnings. You won your first 24 Hours of Le Mans race. Can you remember what it was that appealed to you?


Kristensen: Really, it was the dynamics of endurance racing and the most important race, 24 Hours of Le Mans. That was something I always aspired to go for. But yes, my debut came at the very last moment, in my very first race, in 1997 – I was in the prototypes with only four days to spare, so inspired. I had joined a private Porsche team with Michele Alboreto and Stefan Johansson and at the end of the week, my life was turned upside down. I came out of that race as a winner. Since then, I was seen as the one the teams wanted to have.

You joined Audi not long after that, so you've really seen an evolution of the cars –especially the development of road cars like the R8, which many people might not realise comes directly from your experience on the track. Can you explain how that happens?

So many things of what you see on the road and in Audi Sport today have evolved from what we achieved on track over all these years. From the shafts, the engine, the lights, the rearview camera, the suspension, from a lot of these things. It comes from the thinking of engineers or well-skilled work from the mechanics, and obviously the feedback from us drivers. It's kind of a cocktail over the years, so we're very proud.

Let's say, look at the R8 – which came from the R8 LMP car I started with and won five of my Le Mans victories in. I was one of the drivers when the board of management decided to make a super sports car to go on the streets with a mid-placed engine, and they decided to call that R8. So, obviously the heritage of Audi Sport started with the genes of what we achieved at Le Mans in those years.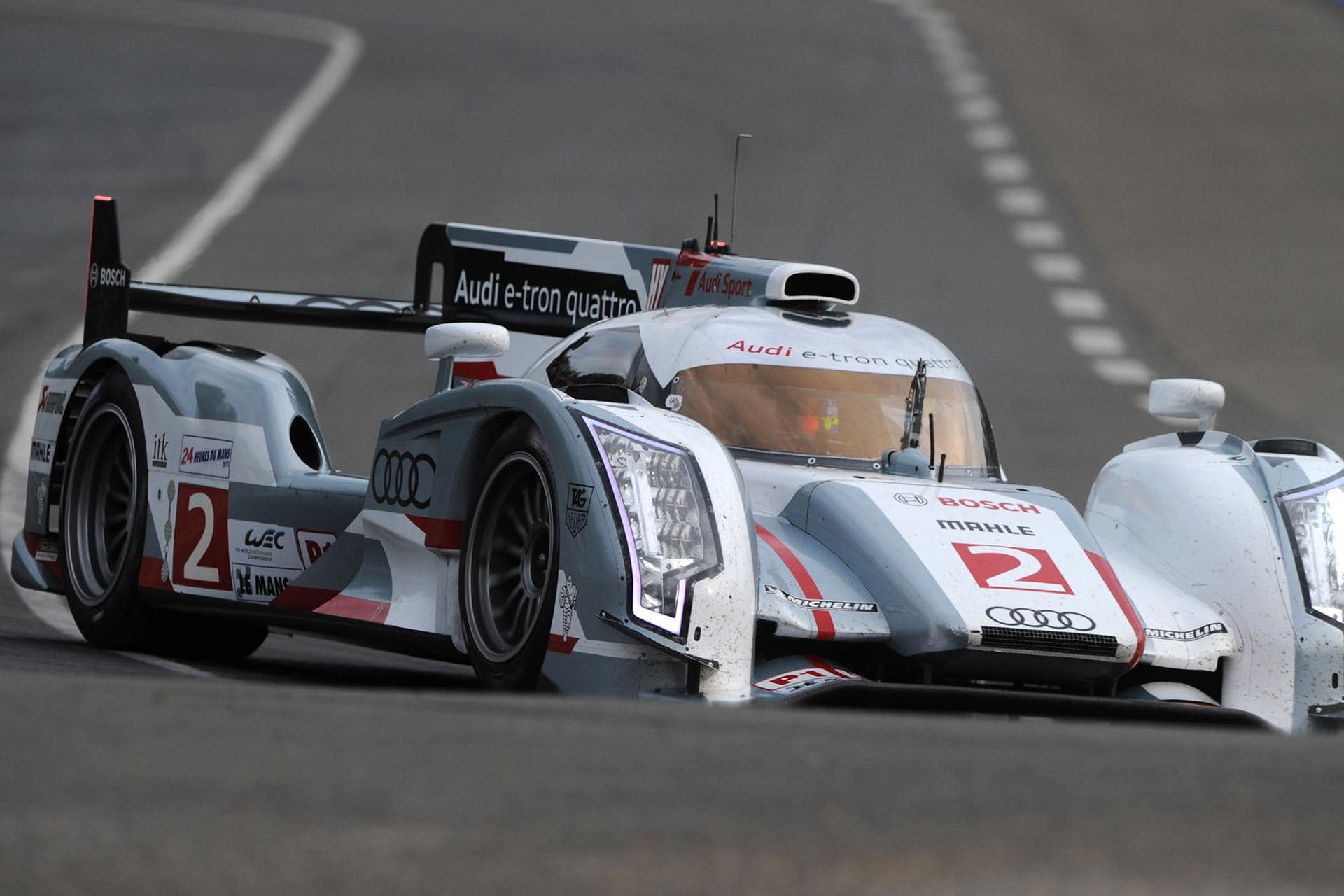 Audi R18 E-Tron Quattro


Endurance racing is a sport not many people will ever be able to experience – it's not like playing cricket in the backyard. Can you describe what it's like?


First of all, you have to be an athlete. You have to keep working on your fitness as you have to endure the stress of driving. I've been retired for a few years now and I can say, and it's really tough to be in a cockpit with the G-force, humidity and temperature. [laughs] It's a cocktail of this. There is a lot of carbon dioxide, its very hot inside the car – an average is like 38, 40 degrees, and you are in three layers of clothing and the air is not great. You are not comfortable in the car.

The G-forces you are balancing can be eight to 12 kilograms, depending on the speeds of the corners, which really takes a toll on you. You put 90 to 100 kilograms on the brake with the left foot and then you have to modulate going into the corners straight after. Your body is strained but you're really trying to concentrate and you'll be incredibly tense when you're driving, and on the straight, you have to sort of relax.

Intense. And that's just the physical sense –what about mental?

It's a lot of mental stress. You have to keep the time, your perfect gear changes, and then you have to sometimes take your eyes briefly away from the track to sort of optimise. You could be managing your fuel or power, the temperature, or it could be some engine setting or, sometimes on the radio, you'll be disturbed by the engineer will tell you to push or you are doing well and optimise whatever it is you have to do.

Racing has come a long way, with new developments in E-sport and advanced simulator technology. How do you see the sport evolving?

I think, with, say E-sport, you see a lot of things that you do on a simulator, but it's all without the consequence. When we grew up and when we race in historic events, you're driving less sophisticated cars and there are consequences. But of course, in an E-sport game there are no consequences at all – and with less danger, you take more chances and I'm not sure that's a good thing. I think that mental approach, going into something [with consequence] is what kept me honest and focused.

In a different way, I think we can look now at how we can move forward now with making sure that we need to keep, from a driver's point of view, rewarding of winning and rewarding of driving. And that can be easily forgotten in the hunt of teams and engineers, or in the marketing world, or in the racing world when making sure that safety is very high.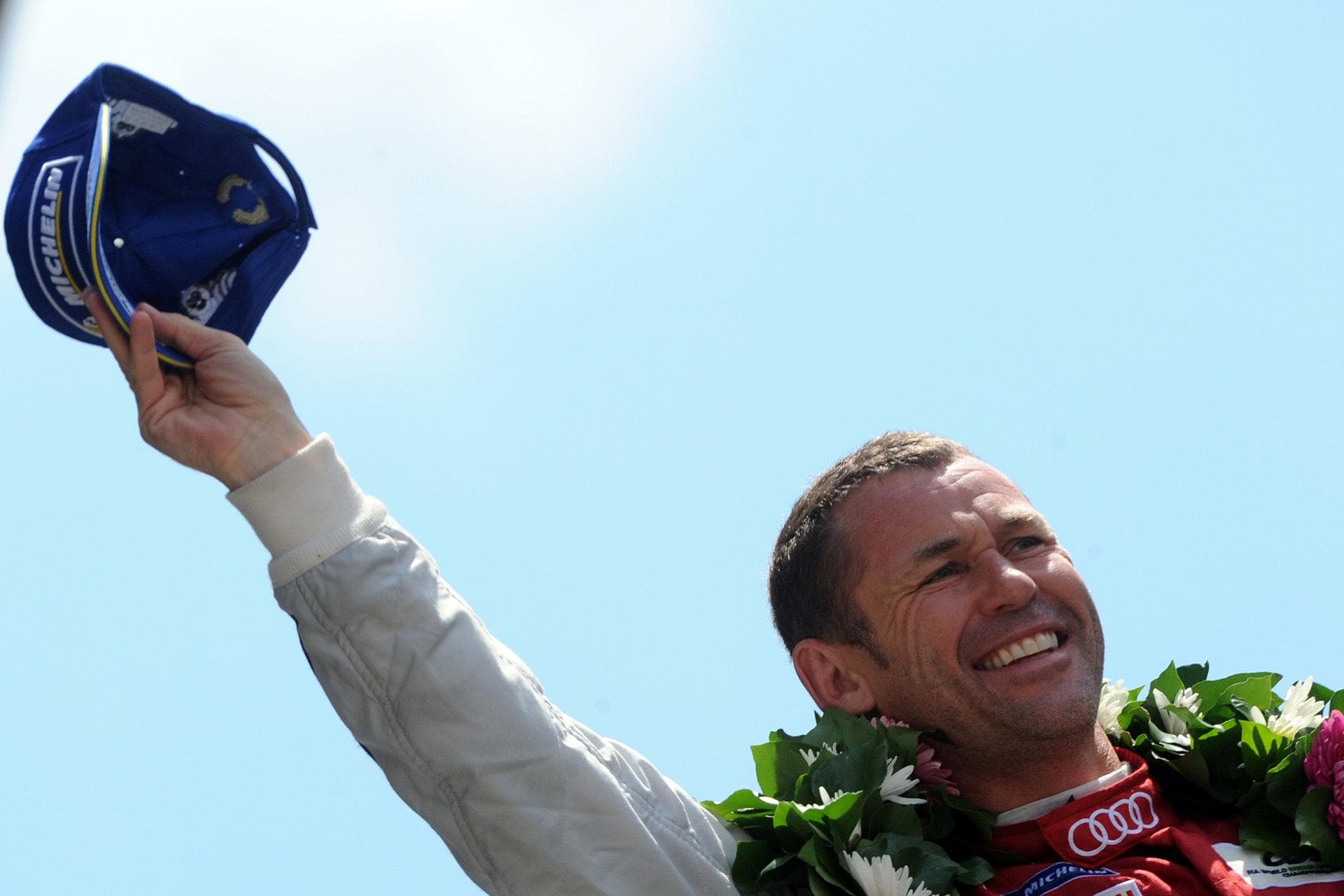 Tom Kristensen celebrates on the podium after coming in second in the 82nd 24 hours of Le Mans endurance race on June 15, 2014.

Making things "too safe" has been a big discussion, particularly in F1 of-late.

Safety and sporting issues for me, it's something which is dynamic and it's, let's say, not politically correct to comment. I think we should be careful not to… how can I say this... I don't want to say "too safe" because we need safety.

Well, you don't want to lose an audience that loves the sport for certain reasons, because you've taken away those reasons. Is that what you mean?

Yes, that's what I mean. What I am talking about is mainly circuit racing, what you can get away with and things like that. That's where some rewards are for drivers.

What are some of the ways endurance racing differs from GT or short circuit racing?

Endurance can be more interesting as a driver, because you can't afford to make any of the mistakes you might get away with in a sprint race. You have to be fast and you have to be consistent and you're constantly challenged. You have to drive intelligently, like saving fuel or in an e-tron car, an electric car, being more efficient.

Let's say, if I'm running behind somebody, and can see he is tough to pass, I will probably pass him in a different way. Because that will take away the risk of being pushed off the road by him and it might save fuel. But when he peels into the pit lane, "Boom!" I will have fuel enough to do another lap and I push like you cannot believe on that lap, do my stop and out in front of him and say, "See ya later!" at the podium. Really, endurance racing is just sprinting for longer, basically, that's all it is. Sprinting for much longer.

It sounds all very cerebral.

When the strategy is going well, it's rewarding. But when it's not going well, I tell you, it hurts for longer and you really make sure it doesn't happen to you again. And if it's for Le Mans alone, you know? Yeah. It's simple. It takes a year to get to, and then you know by the time you are there, you better take it goddamn seriously.


Noelle Faulkner/ GQ was a guest of Audi Race Week, part of Audi's Customer Driving Experience Program.