ELLE, August, 2019 (link)

As Australia collectively falls more in love with powerful premium cars, we take BMW's newest 4WDs to see if they can stack up against the country.

Here on one of the oldest continents in the world, there is no faster way to feel small than there is to venture inwards until you hit red dirt. The horizon gets flatter, the ground becomes dustier and the sky opens up to reveal a glitter bomb of infinite sparkle. Out here, you're often told you're on your own, but that is rarely the case. Home to some of the most magical views, 600 million years of Aboriginal and geological history and majestic wildlife at every turn – one could argue a cold, brutal, bustling city feels lonelier than the Australian desert.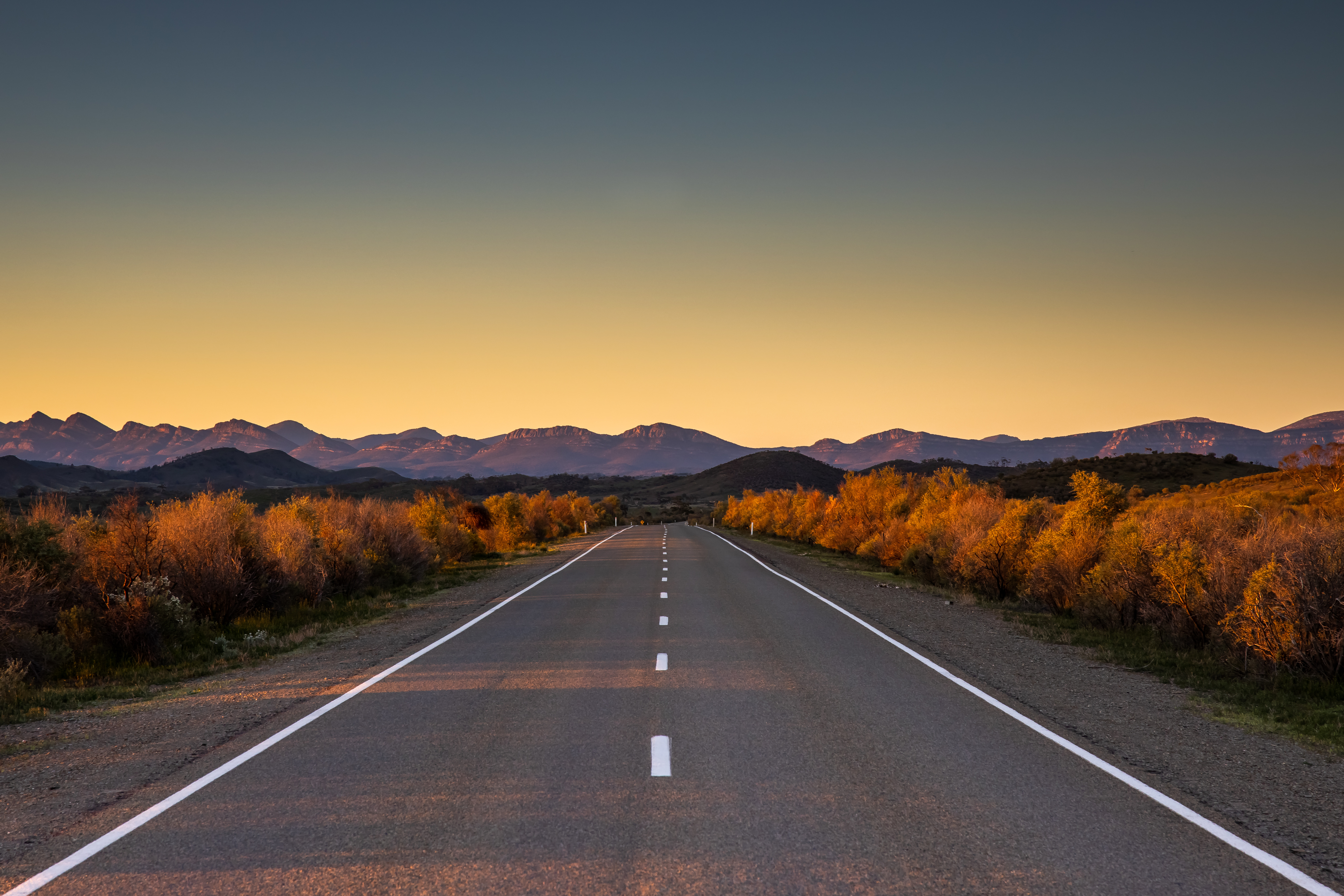 Alas, try and describe this to a visitor from a hyper-metropolitan international city, and you're often met with a questionable look. Our love of the land is something ingrained in Australian culture – we are naturally drawn to sticking our feet in the dirt, sea or sand. Australians are born movers – we drive and fly long distances, venture out of our comfort zones and are often driven by the senses intertwined with an idolisation of freedom. Which is why, when BMW announced it had two new track-ready M Competition performance versions of its most popular SUVs in Australia, the X3 and X4, taking them inwards towards the red dirt was a no brainer.

Wilpena Pound, in South Australia's Ikara Flinders Ranges National Park is a four-hour trek north from Adelaide (or the same amount of time from Broken Hill) or can be reached by a chartered flight to the Wilpena (or Hawker) Airstrip, a lone asphalt runway in the middle of the dust. From the air, its crater-like shape (also why it's called a 'pound' – early settlers thought it looked like a sheep pen) is formed by the foundations of an eroded mountain range that is said to have once been as tall as the Himalayas millenniums ago.




After a short drive to the Ikara Safari Camp, a glamping-style accommodation, surrounded by tall eucalyptus and amber-coloured rockfaces, we are met by members of Adnyamathanha people, the region's traditional custodians of the land. This is followed by a warming welcome to country ceremony in Yura Ngawarla, the language of the Adnyamathanha people, songs and traditional storytelling around a campfire, which the Wilpena Resort offers guests on most nights of the week. As the night falls on the outback, the sounds of galahs and little wrens settling in for the night and boobook owls just waking up, punctuate the twilight.




The next day, we make our move on-highway and off-road tracks out to the mysterious M Town, which we're told, that is the IRL imagining of BMW's social media hub M Town for car lovers to celebrate their extra-ness, we pass emus, wallabies, kangaroos, some alive and some dead. The latter left on the side of the road to be pulled apart by the magnificent wedge-tailed eagles we see surveying the ground below – Australia's largest raptor and kings of the sky.

Dusty Nissan Patrols and Toyota Land Cruisers occasionally speed past. Out here, tough 4WDs are essential and we're currently switching between the sexy X5 xDrive30d and the glamorously large 7-seater BMW X7 M50d, which take the sandy off-road tracks with ease, albeit like jewels in the dirt, shimmering against the tall, ochre-coloured rockfaces and de-saturated green of the outback trees. Wilpena and the Flinders' Rangers have plenty of off-road tracks, should you seek out this adventure for yourself. It also has several charming dusty pubs and locals with impressive yarns to be told to entertain you between the drives.




Arriving at Nilpena, an old sheep station that hasn't seen rain in four years– we venture into the sand, again testing the grit of the meaty X7, to reach the fabled M Town – a dried up clay bed lake that has been fashioned into a high-performance rally track. Alongside it, is a line-up of two X3 M Competitions and two X4 M Competitions, equating to 1000kW of power. We've felt the freedom and sense of adventure; this was to satiate the sensory...




The X3 M and X4M Competition, which it should be pointed out now – should be considered high-performance mega cars in a high-riding, school run disguise –are a compelling duo of firsts. Five years in the making, they each deliver a whopping 375kW (at 7200rpm) and 600Nm (from 2600rpm to 5950rpm) thanks to a brand new 3.0-litre inline-six engine and two highly dynamic twin turbos (they can hit 0-100 in 4.1 seconds). Adding to the track-readiness, the duo also have four new independent cooling systems and can cool the brakes faster after a beating, are stiffer overall (including around the engine), have more accurate steering (basically a computer that adjusts the amount of steering assistance to suit the speed of the vehicle), more carbon fibre and a feistier sports exhaust over their less powerful siblings.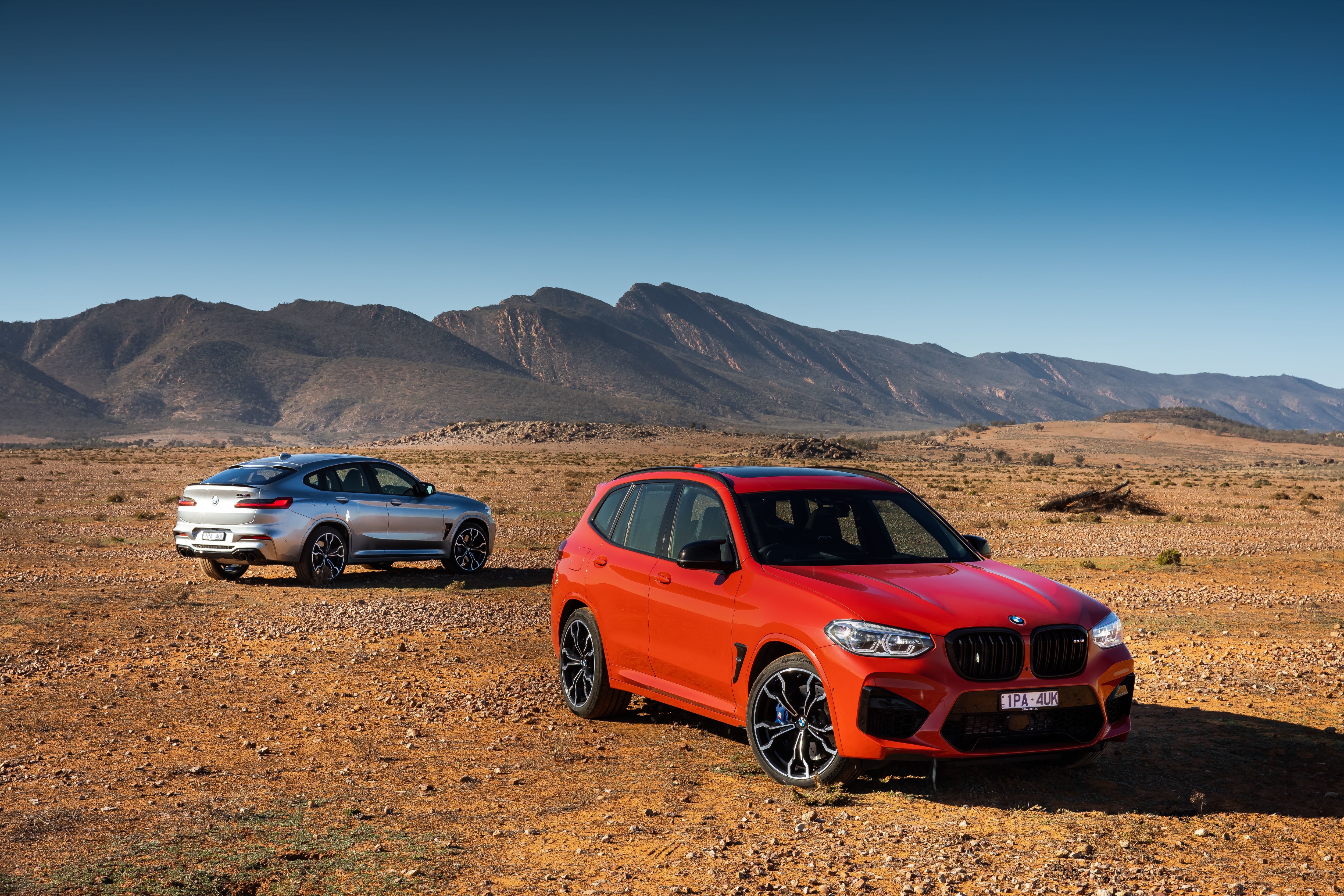 Furthermore, just to add another element Australian owners will no doubt use as a bragging right, the X3 M and X4 M Competition have a rear-wheel bias, which can be dialled up when needed; say….for example, drifting across fine, red dirt - which soon fills every crevice of the car. Coming off the dirt, ready to leave the mythical M Town of drifting and sliding and hammering and dust cloud making, a resounding sentence bangs around in my inner cortexes, pushed on my my soaring heartbeat and adrenaline: a car that big is NOT supposed to do what we just did. And that's perhaps the coolest thing of the technology that exists today - wizardly that defies the physics of what we assume a car of this size can do, not to mention how much fun can be had in the outback on a dried-up clay lake.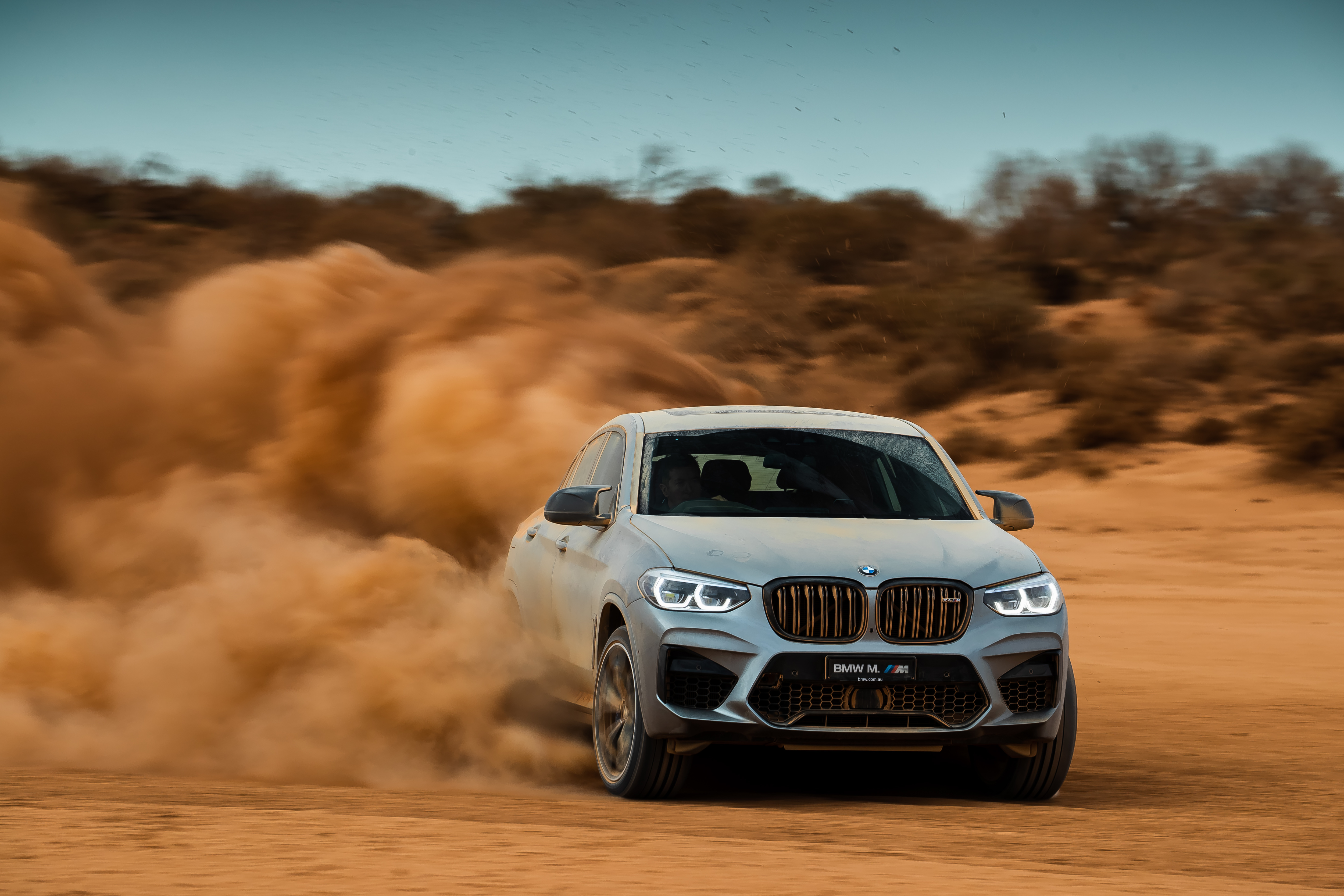 Coming in at $157,900 (for the X4 M Competition) and $164,900 (X4 M Competition), the X M Competition cars are on the steep side – but consider their capability, speed and versatility. If you're the kind of family, driver, financially independent rev-head or the like who would usually have a 'fun car' and an 'adventure car' – there is a rational argument there, though you'd be wanting to look at top specs for both to justify that kind of cash. I wonder if the taco girl gif ever got sent around the BMW slack channels or group chat when they lit up with 'should we make another race car or SUV?'. "Por qué no los dos?!"

It may not be for everyone, but the torrent of performance SUVs continues to wash over Australia – the Lamborghini Urus, the Jeep Trackhawk and the incoming Maserati Levante Trofeo and GTS, just some fresh meat to-note. And you know what? We actually can't get enough. Australia has always been the land of rough and tumble 4WDs and we pride ourselves on the versatility of our landscape. So, the ability to throw gear/suitcase/surfboard/skis/dog/children/mates in the car and just GO is as important as ever – the data is there to prove it. But as we've talked about here before, we are also increasingly becoming the biggest consumer of the higher-powered, more el-luxo variants of cars – we like to go, we love to go fast and we like to do it in style. Are go-anywhere, goosebump-inducing levels of fast, totally driftable, seductively styled, tech-heavy, family-approved SUVs that can take on snow, sand, dirt, hills, asphalt, urban streets, a race track and a self-made outback rally tack like this really necessary? Probably, not. But, man, how Australian is that?


*NB: Noting the environmental impact drive like this has on the surrounding drought-struck land, a representative from BMW assured ELLE that the carbon footprint behind this drive event was calculated and offset.