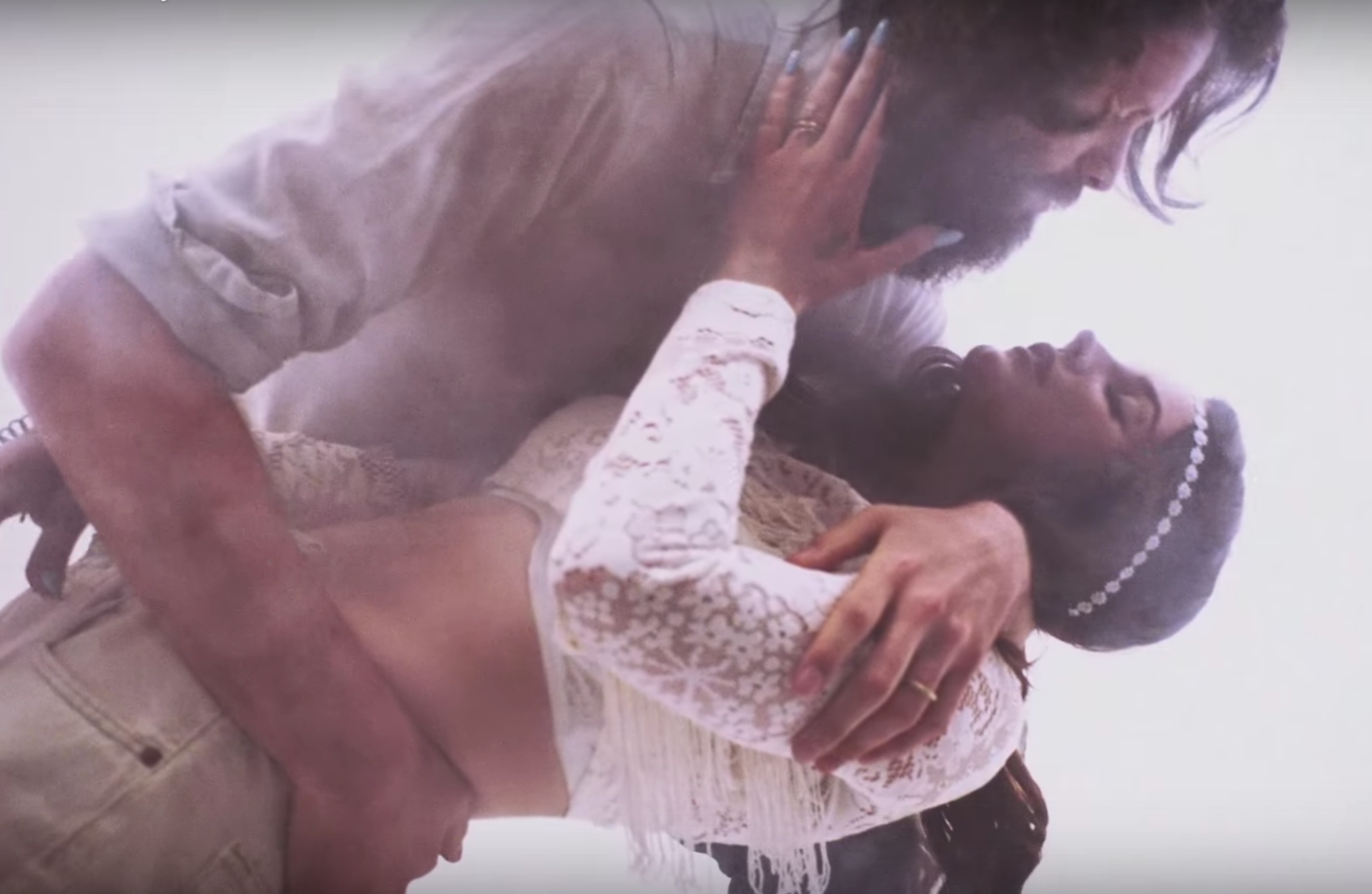 Buro 24/7, February 2016

Mermaids, desert dreaming and dropping tabs, Noelle Faulkner muses on why the queen of pop melodrama's latest clip

Lana Del Rey's sultry brand of melodramatic summer sadcore is like a paint by numbers. Bad boys and beauty queen protagonists? Check. Palm tree reference? Check. Sleepy beach scenes? Check. West Coast patriotism? Check. Diamonds, love and femme fatales? Check, check, check, check, check. Her universe is soaked in Coney Island dreams, hazy, slow-motions rolls in the sand and kisses on a hot, dark night, under the headlights of a pick-up truck. Lana's mythology makes hearts ache and her loved-up ideals give us shivers. It's the soundtrack to whiskey in a bathtub, stargazing on a rooftop, travelling alone and pining for a lost love. It's why those of us who are suckers for dreams and desire and wanderlust and beauty, can't help but love her so.

Her latest mini-film, released this morning for her Hollywood single "Freak" is, of course, no different. The eleven-minute dreamscape opens in a desert with a solar flare (check) and Mr. Honeybear himself, Father John Misty (aka J. Tillman), frolicking among the desert flowers (check), playing guitar and looking longingly at Lana (check).

On a clifftop, the two then drop a tab of acid and sip and swill red drink in a plastic cup, as the clip moves into a sunset-soaked, white lace, slow-motion 70s-esque desert trip. There are nymph-like models in white dresses and lushly drowsy underwater scene to Claude Debussy's "Clair de Lune", not unlike her previous clip for "Music to Watch Boys To". At the premiere, Del Rey admitted the entire video was inspired by an acid trip taken by Tilman in Topanga, to which Tilman confessed to also dropping tabs at an Australian Taylor Swift concert. One hopes it was the former, or else "Out of the Woods" must have taken on a completely different meaning for Misty....

The clip for "Freak" is beautifully vague, wonderfully sunny and so dizzyingly Del Rey, and the song is full of longing. Love her or hate her, one can't deny the magnetic pull of the Del Rey universe; a postcard from where we'd rather be. Watch the clip below.