Made For Bulleit, January 2016

This family business may deal in plush, handmade leather goods, ready for the road, but what they're selling is much more authentic.

If there's any material that absorbs the journey and can tell you exactly where you've been and what you've seen, it's leather. Every mark, every scratch is there; the pen that leaked on the subway in New York, the cactus that spiked you in Joshua Tree, the sea salt spray from a boat in Vancouver… For a traveller, an ol' faithful leather bag can be as telling as a passport stamp.




As natural-born adventurers and makers of leather goods, brothers Falcon and Christian Craft-Rubio and their cousin Guy Rubio, of San Antonio's Bexar Goods Co. (pronounced "bear"), know this all too well. In fact, the Texas locals started their business with this sole purpose – to make heavy-duty accessories made to last in the wild.




Hanging out with these three Mexi-Texans feels like watching a hysterical ping-pong match. They're warm and so full of southern hospitality, their banter is hilarious, and their storytelling game? From rogue tales of flipping ATVs to teaching us how to avoid mountain lions (!!!) and the best bear stories we've ever heard: it's next level.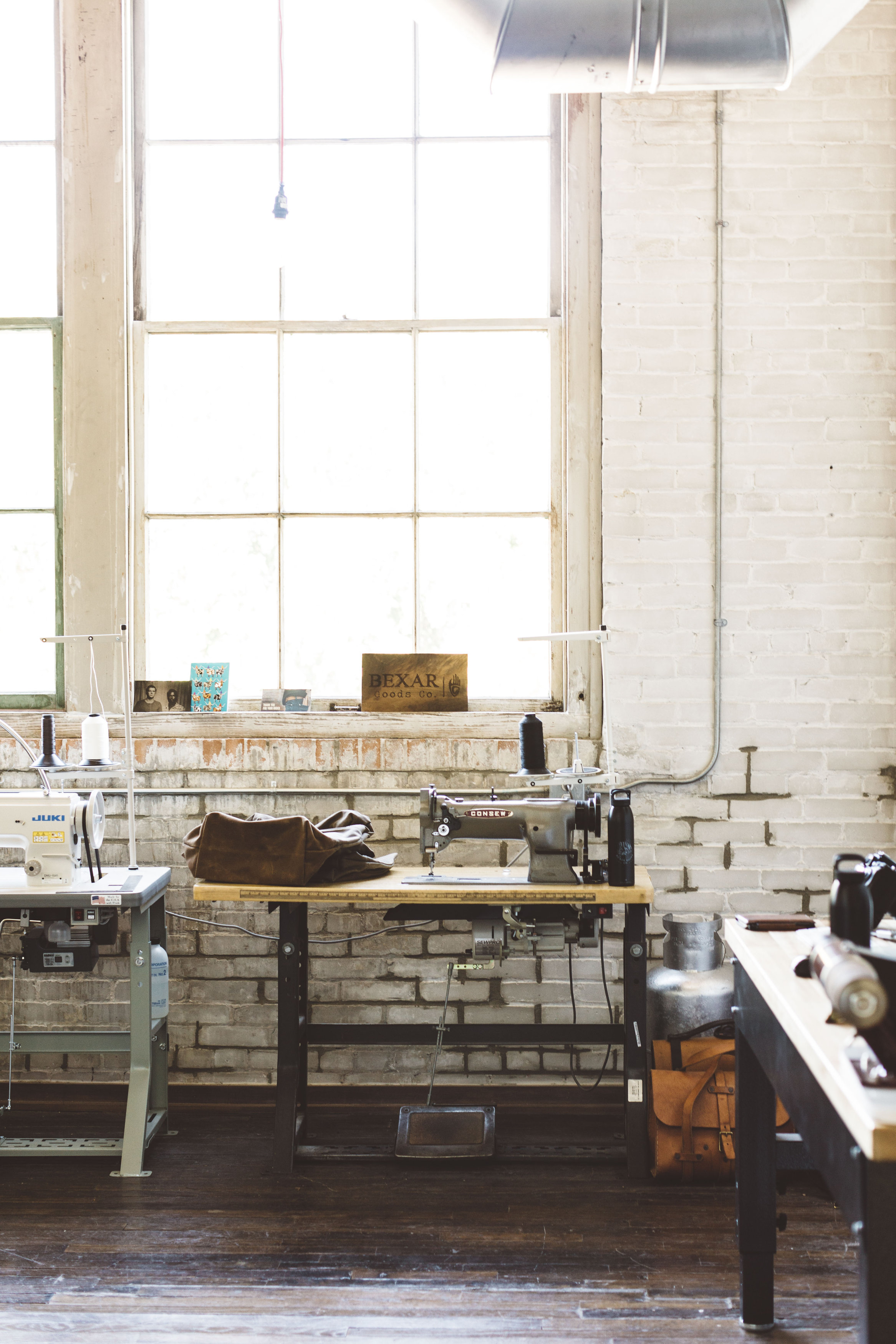 As you'll see, the most obviously warming thing about this family affair, beyond their sense of adventure, is their camaraderie. From growing up in Mexico and the US, to working in the family pizza shop, through to starting Bexar Goods and their annual "company" adventure, these three have always done things as a group. "It's fairly simple," says Christian. "Just because we have a pretty close knit family; we grew up together, spent most of the weekends together, we'd go and travel, whether it was in Mexico or just here in Texas… We've always been together, so transitioning into working and trying to actually make a living out of it is I'd say pretty easy. It could be worse. It could be a lot more painful," he laughs.

The Bexar Goods boys are the thrill-seekers you want to get accidentally stranded with out in the wild – you want them on your team. With their company, they're dealing in inspiration: adventures to be had, yarns to be told, marks to be made. These whiskey-slinging', leather workin', adventure seekin', four-wheelin' guys are the real deal. They are totally living the lifestyle they're selling. And man, what a rush.




Made for Adventure from MadeFor on Vimeo.






Made For is a branded content series for Bulleit Bourbon,
Photography by Katrina Parker, video directed by David Child.