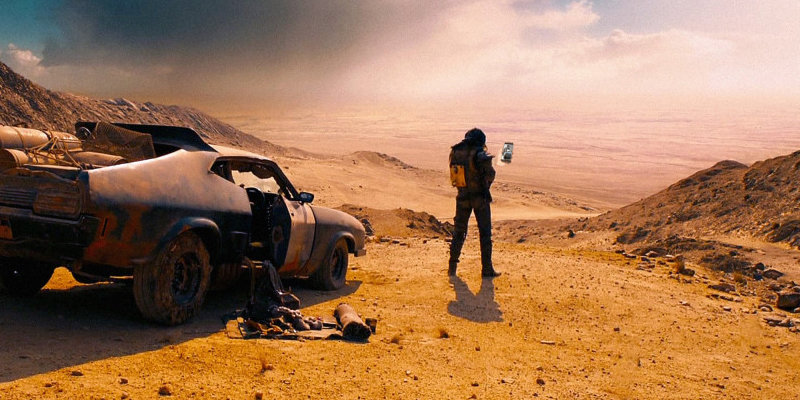 Lamenting the lack of travel? Let Australia's cinematic brilliance remind you of the stories that can be told on Australian roads.

evo Australia, December 2020 (PDF)

I'm not sure if you've heard the news or not, but earlier this year, director George Miller announced that a Mad Max prequel was in the works. And just a few weeks ago, the auteur released more details. The film, based on the Mad Max: Fury Roadcharacter Furiosa (played by Charlize Theron) was to star rising actress Anya Taylor-Joy (The Queens Gambit) and Thor himself, Chris Hemsworth. According to Deadline, it aims to be the origin story of fierce and ultraviolent road warrior Furiosa, before she teamed up with our anti-hero Max Rockatansky. The announcement gave me hope: will one of Australia's best genres of cinema finally return to favour? I'm talking, of course, about the road film.

I was recently asked to write about the renaissance of the road trip for a women's magazine. It was about how, with the weather warming up and the borders still closed for overseas travel, road trips are making a fashionable comeback – it is our safest, cheapest and most romantic way of escape right now, after all. The aftermath led me down a rabbit hole of road trip culture – and ultimately, how these movies have played a part in shaping how we relate adventure to our cars.

Name a form of media that has had more influence on how we perceive our personal vehicles than the escapism and existentialism of the road film. Music? For sure. But this becomes instantly more powerful when you accompany it with enthralling visuals. Look at the soundtracks of Easy Rider (1969) and Vanishing Point (1971). Would 'Born to be Wild' by Steppenwolf have the same rebellious power without the iconic imagery of Dennis Hopper and Peter Fonda blowing across America on Harley-Davidson Hydra-Glides? What about literature? Hunter S. Thompson and Jack Kerouac did do the great open road a service, but the film adaptations of their works, such as Fear and Loathing in Las Vegas (1998) and On The Road (2012) made these scenes a powerful reality many have yearned to replicate in real life. Well, at least the itinerary.

In recent years, this genre has fallen out of favour almost as fast as the Great American Dream has decayed before our eyes. But we're forgetting that Australia is just as good at this genre of film, if not better than Hollywood. What is The Adventures of Priscilla Queen of the Desert (1994) if not a movie about road-tripping to the centre of the earth to find oneself? AKA existentialism; the ultimate road trip trope. In Priscilla, the complexity of characters that resided on the outskirts of society is further reinforced by the desolation and beauty of the outback – macho Max's outback, let's not forget. Then, there's Charlie & Boots (2009), which sees Shane Jacobson and Paul Hogan head north in a Holden Kingswood to go fishing off Cape York. The film is as much of a love letter to the small towns of Australia, as it is to the bond between father and son, breaking down Australian cliches around toxic bloke-isms along the way.

Not that the world needs more dystopia right now, but Australian storytelling and the isolated nature of our outback plays to that genre as well. Look at Stone (1974), The Rover (2014), The Cars That Ate Paris (1974), Wake in Fright (1971) and Wolf Creek (2005), to name a few. And of course, the series that put Australia on the global cinephile map: Mad Max. Savage, raw and highly ambitious, Miller influenced many action films and redefined what people thought was possible with just a car as a central prop. To this day, his stunts and high-speed pursuits seen in the series are unsurpassed in their brilliance.

When Miller and screenwriter James McCausland wrote Mad Max, it was an antipodean response to the 1974 global oil crisis and rise of nuclear power, and ultimately, strangely self prophesising when looked back on today. So it does make one wonder what a new chapter, in the shadow of 2020, might look like.

The beautiful thing about movies made on-the-move is that it reminds us all Australia has the wide-open space and variety of landscape one can lose themselves in. Unlike Europe and America, we don't need to travel far to experience this cinematic journey in real life. They also remind us that wild abandon on four wheels is part of our culture. So this summer, before looking back on the year mourning the lack of overseas travel, why don't you take a leaf out of a filmmaker's book and look back on a city disappearing in the review mirror instead?